Customers co-create and co-decide at the Strategic Committee
Customers and key prospects are invited on a regular basis to participate in our Strategic Committee. During this event, strategic alignment between market challenges and the c-Quilibrium product and solution strategy is achieved.
Contributions by banking experts trigger vivid, visionary and interesting debates, culminating in the co-creation and co-decision on c-Quilibrium's roadmap.
c-Quilibrium, a trusted partner

BNP Paribas is one of the leading retail and wholesale banks in France with an extensive branch network and operating approximately 5500 ATMs. They were the first customer ever to implement the second generation c-Quilibrium forecasting technology. Since 2006, BNP Paribas has been succesfully optimising its cash supply using c-Quilibrium's technology to reduce the cost of cash.
In order to tackle the strategic challenge of transforming its branches, BNP Paribas called upon the help of c-Quilibrium to determine the optimal transport frequency configuration for their branches and ATMs. The key objective of BNP Paribas was to make sure that cash operations led to the lowest total cost of ownership while meeting the customer cash service objectives.

Belfius is world leader in the market of financing the local public sector. The second large pilar of this Belgium based bank is the retail business where it is providing its customers with a complete banking offer. Belfius is part of the top 3 retail banks in Belgium.
For reducing its cost of cash and optimising the availability of cash across its extensive branch network in Belgium, Belfius is using c-Quilibrium since 2005.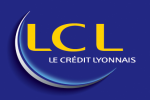 LCL, formerly known as "Le Crédit Lyonnais" is a member of the Crédit Agricole group. LCL operates an ATM network of over 3500 ATMs through c-Quilibrium. Their innovative philosophy of unattended ordering and send back processes has been inspiring to many other banks.
The bank is considered as a pioneer in their approach to recycling, both on automatic recycling and manual recycling. There has been a consistent collaboration with c-Quilibrium to co-create novelty solutions supporting their advanced cash management style.
LCL is a c-Quilibrium customer since 2007.
WE OFFER YOU TO FIND OUT MORE…

… and invite you for a free download of case studies